Glücksmomente
It's more than just a switch from a printed catalog to a digital edition: With a cross-media content platform, Munich-based tour operator FTI Touristik wants to give travel agencies a completely new form of advice.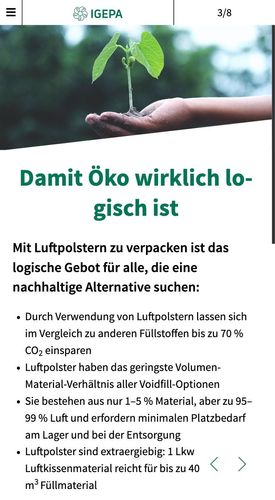 IGEPA group
Brochure IGEPA Packaging
Our brochure for product range launches in the packaging sector was digitally implemented with Novamag. Find out everything about our Packaging division.
View now
Center Parcs
Center Parcs press kit
With the Center Parcs interactive press kit you can experience our vacation parks in Germany, France, Belgium and the Netherlands on a whole new level.
View now
Examples
Let yourself be inspired by our impressive projects.
View examples
Pricing
Receive a customized and non-binding offer for your project.
View pricing