GROW Digital Trend Report
The future has never been so present - which digital trends should you keep an eye on in order to still be successful tomorrow? With this trend report, the GROW Digital Group provides the right answers. Have fun discovering.
Similar examples
Luxottica GmbH
Ray-Ban partner news
In our Ray-Ban Newsletter our partners always get the latest information as well as exclusive offers and collections from Ray-Ban.
View now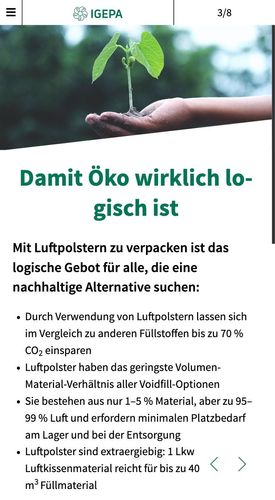 IGEPA group
Brochure IGEPA Packaging
Our brochure for product range launches in the packaging sector was digitally implemented with Novamag. Find out everything about our Packaging division.
View now
Volvo CE
Der Kubikmeter
Everything you want to know about Volvo CE and the industry in an international magazine - full of company stories, business updates and other news.
View now